Title: Out in the Field
Series: Out in College #4
Author: Lane Hayes
Publisher: Lane Hayes
Release Date: July 11
Heat Level: 4 - Lots of Sex
Pairing: Male/Male
Length:

5 hrs and 31 mins
Genre: Romance, New Adult, College, Coming Out, Baseball, New Adult, Humor, Opposites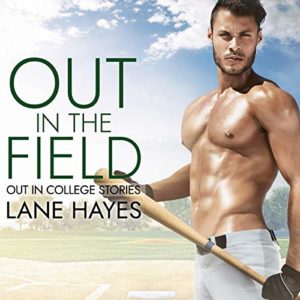 Synopsis
Max Maldonado loves baseball. He knows playing first base at a private college probably won't get him to the big leagues, but he doesn't mind. He loves the game and his teammates. If he has to stay in the closet until he graduates, that's okay. Baseball comes first. Relationships are complicated anyway. And after his recent messy breakup, Max prefers to keep things simple.
Phoenix Bell is a fabulous theater geek. He's excited about his recent transfer to a new school with an elite liberal arts program. Life has been on hold for a while, but this opportunity feels like the fresh start he was hoping for when he moved to California. And the chance reunion with the hot closeted jock is an unexpected surprise. The two men have nothing in common and their timing couldn't be worse. However, when their unconventional alliance blossoms into friendship and perhaps something more, it may be time to make some hard decisions. And perhaps risk it all…out in the field.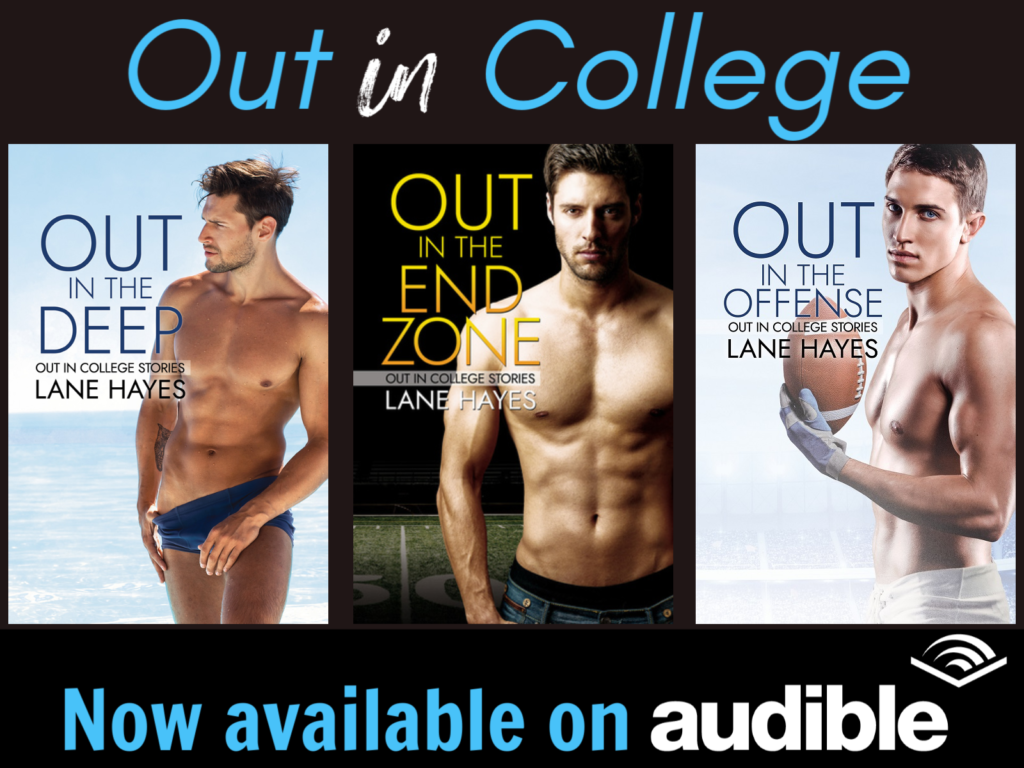 Meet the Author
Lane Hayes is grateful to finally be doing what she loves best. Writing full-time! It's no secret Lane loves a good romance novel. An avid reader from an early age, she has always been drawn to well-told love story with beautifully written characters. These days she prefers the leading roles to both be men. Lane discovered the M/M genre a few years ago and was instantly hooked. Her debut novel was a 2013 Rainbow Award finalist and subsequent books have received Honorable Mentions, and were First Place winners in the 2016 and 2017 Rainbow Awards. She loves red wine, chocolate and travel (in no particular order). Lane lives in Southern California with her amazing husband in a newly empty nest.
Meet the Narrator
Michael has well over 50 audio book titles currently available for purchase on Audible.com. He is versed in multiple styles and genres including fiction (novels and short stories) ranging from romance to science fiction to crime dramas to thrillers; business strategy books; health and wellness books; and even an occasional children's book. Fans of Michael's narration are welcome to follow him on social media including Facebook, Twitter, Instagram, YouTube, and SoundCloud. If you are interested in working with Michael to produce your next audio book, you can contact him directly at voice@michaelpauley.info
Giveaway
</