Title: The Harp and the Sea
Author: Lou Sylvre and Anne Barwell
Publisher: NineStar Press
Release Date: July 27, 2020
Heat Level: 3 - Some Sex
Pairing: Male/Male
Length: 84200
Genre: Historical Fantasy, LGBTQIA+, historical fiction, fantasy, fated love, Scottish Isles, Jacobite revolt, Highlanders, action-adventure, magic, magical items, witch, curse, music, war/battles

Synopsis
In 1605, Robbie Elliot—a Reiver and musician from the Scottish borders—nearly went to the gallows. The Witch of the Hermitage saved him with a ruse, but weeks later, she cursed him to an ethereal existence in the sea. He has seven chances to come alive, come ashore, and find true love. For over a century, Robbie's been lost to that magic; six times love has failed. When he washes ashore on the Isle of Skye in 1745, he's arrived at his last chance at love, his last chance at life.
Highland warrior Ian MacDonald came to Skye for loyalty and rebellion. He's lost once at love, and stands as an outsider in his own clan. When Ian's uncle and laird sends him to lonely Skye to hide and protect treasure meant for Bonnie Prince Charlie's coffers, he resigns himself to a solitary life—his only companion the eternal sea. Lonely doldrums transform into romance and mystery when the tide brings beautiful Robbie Elliot and his broken harp ashore.
A curse dogs them, enemies hunt them, and war looms over their lives. Robbie and Ian will fight with love, will, and the sword. But without the help of magic and ancient gods, will it be enough to win them a future together?
Excerpt
Lou Sylvre and Anne Barwell © 2020
1605 the Scottish Border Marches
Robert Ker of Cessford, Lord Roxburgh wielded nearly autonomous power at the turn of the 17th century as Warden of the Scottish Middle March. Often called the Debatable Lands, the Border Marches had rough and fluid application of law. A violent nature and loyalty to kin and ally were all the tools Cessford needed to enforce his judgements. His position made him a powerful man, and though he owed allegiance to Scott of Buccleuch, he marched mostly to his own drummer.
But in the year of Our Lord 1603, King James VI of Scotland became also James I of England, and set about unifying the two countries into Great Britain. His "pacification" of the Border Marches in truth meant abolishing the office of Warden, renaming all the Marches the Middle Shires, and killing enough Borderers to make the rest bend the knee. Having lost autonomy, Ker wormed and weaselled his way into the king's courts at Whitehall and Edinburgh and commenced warring on the people of the March without mercy as a way to impress the monarch.
On a rain-soaked day in autumn, 1605, the rough men who served Ker of Cessford and King James Stuart shoved Robbie Elliot into a damp prison cell beneath Hermitage—a stark and haunted castle located almost dead centre in the Middle March, a place Robbie had once called home. When he heard the heavy oaken door thunk shut behind him, rattling the rusty iron chains and window bars, he fell to his knees in the filthy straw that lay scattered over the stone floor. He and a half-dozen others had been force-marched sixteen miles from Hawick, bound, handled rough, and prodded with sticks. Now Robbie tried in vain to find a few square inches of his body that didn't cry out in pain.
"There's water, Robbie." The weak, high-pitched male voice came from the darkest corner of the cell, and it gave Robbie a start for he'd thought himself alone. "In the barrel there," the man continued. "It's clean enough."
Robbie's legs obeyed him after only a brief argument, and he stood and walked to the barrel. Dust and chaff floated on the top, but when he dipped the single iron ladle and brought the water to his lips, it had no foul smell. "I've had far worse," Robbie said, and then drank.
When he'd slaked his thirst enough, he turned to his cellmate, who'd stepped out of the shadows. "How'd you come to be here, Keithen?"
"Same as you, I'd wager. I'd heard the warden's men were on the march, and I meant to hide at my old da's holding, east of Kelso. But I was caught no more than ten miles from Hermitage castle and strung along with five others—including your stepbrother Jem. We'd thought we'd go no further than the gallows on the hill, but they brought us here."
"Alas, Robbie, he was a lucky one, for he'll never see these cells. He fell on the trail, and the warden's man kicked his head a mite hard. Snapped his neck."
Robbie piled up some straw and sat, slumping back against the wall, his own head pounding as if he'd been the one kicked. Keithen, who tended to prattle on most of the time, stayed blessedly silent until Robbie spoke up a few minutes later. "Yes, probably lucky to die then, quick like that. Do you ken why they brought us here? What they're planning for us?"
A sudden rattle of heavy keys beyond the door interrupted the prisoners' conversation, and a single, crusted pot was pushed inside, its contents warm enough to steam in the perpetual cold of the below-ground keep.
Keithen said, "Porridge, or what passes for it," and then got up and lumbered stiffly to fetch the pot.
Robbie realised all at once that his insides had gone so hollow he'd be happy to fill them with a brick if it was all he had, and he wasted no time. Given no utensils, the two men scooped the thick, sticky oatmeal with their hands, minding neither the slight burn nor extra flavour of the dirt and blood on their own skin. By the time they finished, Robbie had forgotten his last question entirely until Keithen answered it.
"I heard a couple English talking yesterday—their voices come down clearly through the shaft, just there." He pointed at a corner of the ceiling, a black, empty rectangle amid the grey stone. "They said we'll be marched to Carlisle, and wicked James himself, the king, travels there too. They'll hang us all at once—for his entertainment."
Robbie said nothing for a long while, his mind focused instead on whether he could find a way to die sooner rather than give the king his satisfaction. He could think of nothing short of refusing water or smashing his head against the stones, and he knew he wouldn't do either. Although small in stature, he'd proven himself brave in battle when he was no more than fourteen, and he'd borne his wounds as well as any man. But courage has its limits, he thought, and the pain of drying to dust from the inside out or smashing my own skull is beyond mine.
At last he said, "Well, Keithen, some comfort. At least we'll die among our own, and not alone."
Purchase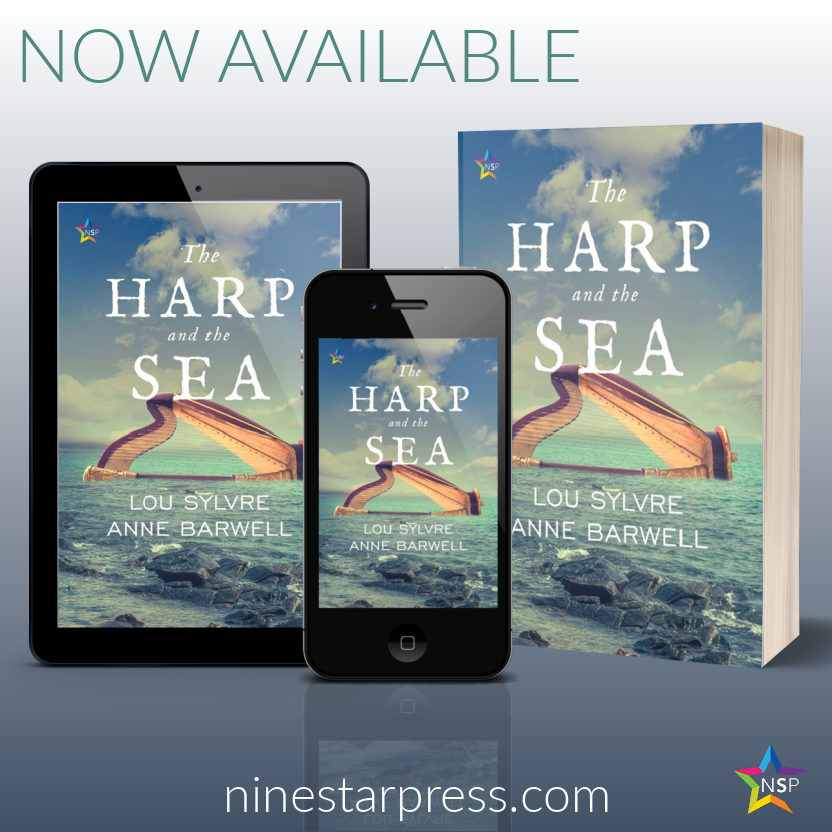 Meet the Author
Anne Barwell lives in Wellington, New Zealand. She shares her home with a cat with "tortitude" who is convinced that the house is run to suit her; this is an ongoing "discussion," and to date, it appears as though Kaylee may be winning.
In 2008, Anne completed her conjoint BA in English Literature and Music/Bachelor of Teaching. She has worked as a music teacher, a primary school teacher, and now works in a library. She is a member of the Upper Hutt Science Fiction Club and plays violin for Hutt Valley Orchestra.
She is an avid reader across a wide range of genres and a watcher of far too many TV series and movies, although it can be argued that there is no such thing as "too many." These, of course, are best enjoyed with a decent cup of tea and further the continuing argument that the concept of "spare time" is really just a myth. She also hosts and reviews for other authors, and writes monthly blog posts for Love Bytes. She is the co-founder of the New Zealand Rainbow Romance writers, and a member of RWNZ.
Anne's books have received honorable mentions five times, reached the finals four times—one of which was for best gay book—and been a runner up in the Rainbow Awards. She has also been nominated twice in the Goodreads M/M Romance Reader's Choice Awards—once for Best Fantasy and once for Best Historical.
Lou Sylvre loves romance with all its ups and downs, and likes to conjure it into books. The sweethearts on her pages are men who end up loving each other—and usually saving each other from unspeakable danger. It's all pretty crazy and very, very sexy. As if you'd want to know more, she'll happily tell you that she is a proudly bisexual woman—a mother, grandmother, lover of languages, and cat-herder—of mixed cultural heritage. She works closely with lead cat and writing assistant, the (male) Queen of Budapest, Boudreau St. Clair. She lives in the rainy part of the Pacific Northwest, and hearing from a reader unfailingly brightens the dreary weather. Find her through her links listed here, or drop her a line at lou.sylvre@gmail.com.
Giveaway