Title: Fallen for You
Author: Jules Dee
Publisher: NineStar Press
Release Date: July 16, 2018
Heat Level: 3 - Some Sex
Pairing: Male/Male
Length: 70100
Genre: Paranormal, romance, paranormal, BDSM lite
Synopsis
When you work with someone for years, you think you know them pretty well.
Casey Wicker and Martin Bishop are a British Secret Service team with a reputation for ignoring rules but delivering results. They've also built a tight friendship, with more than a spark of unspoken attraction.
While on assignment to Scotland Yard, Martin rescues Casey and exposes him to a life-changing secret. Martin is not what he seems, and now that Casey is aware of that, the knowledge most likely comes with a death sentence.
When a way to avoid the tragic ending is suggested, it may very well take more cooperation than anyone is willing to expend.
Excerpt
"You're utter rubbish at this, you know that, right?" Casey shouted as Martin's long legs ate up the distance ahead of them, arms and shoulders bunching and rolling in graceful synchronicity.
"In what particular way—" Martin ducked around a corner and took off down the next street, shouting back over his shoulder "—am I rubbish?"
"You, Martin Christopher Bishop—" Casey suddenly grabbed his arm roughly and pulled him into a shadowed doorway. "—are rubbish at the whole secret part of secret agent."
They stood close together, heads almost level, breathing hard and grinning in spite of the danger as the sounds of angry shouting faded in the distance.
"We got the document we were after, didn't we? I don't see the problem." Martin's eyes sparkled bright blue even in the dimly lit recess as he ran a hand quickly through his short dark hair. Casey smiled at the familiar habit that tended to appear when in risky situations.
"You don't see—" Casey took a moment to bend, putting his hands on his knees, and gasped great lungfuls of air as his shaggy blonde hair fell over his eyes. "You don't see the problem? We can never come back to Liberec, you idiot. You might as well have signed into the hotel as James Bond if you intended to grab the papers in broad daylight."
Martin leant against the rough bricks, chuckling as he tucked the documents in question away inside his jacket. "Don't make such a fuss. What're the chances we'll ever need to come back to this area of Prague anyway?"
Casey straightened and tried for his most withering stare, his brown gaze meeting Martin's, before giving in and laughing along with his partner. "Hopeless. You're hopeless. Why do I work with you?"
"My rakish charm, my scintillating conversation? C'mon, admit it, you love me." He ducked his head out, casting a quick glance both ways. "The coast is clear. Ready for another sprint?"
"Always." He took one last breath and broke into a run. "And I don't love you, for the record. You're a complete tit."
Purchase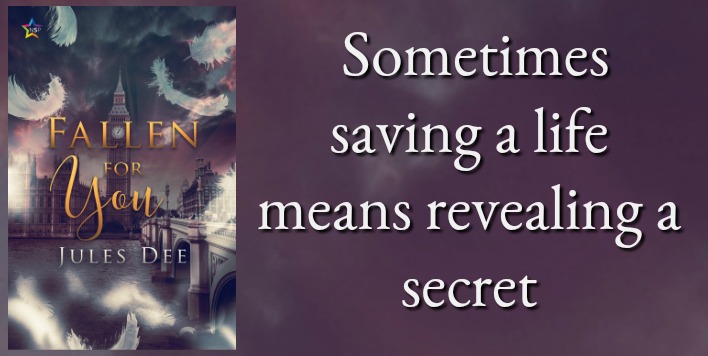 Meet the Author
Jules Dee doesn't understand what she has done to deserve her magnificent life. She is surrounded and supported by her husband and her friends. Her cats appreciate that her habit of writing creates long hours of lap-time, which they are happy to consume and repay her with purrs.
When she isn't writing, she spends her days running the Technology Service Desk for a Local Council in Metropolitan Melbourne and fixing things that are broken.
Giveaway