Title: Pole Position
Series: Commitment #6
Author: Karen Botha
Publisher: Self-Published
Release Date: 24th Sept
Heat Level: 4 - Lots of Sex
Pairing: Male/Male
Length: 196 Pages
Genre: Romance, M/M Romance
Synopsis
When failing is not an option and starting first doesn't mean you've won.
Judd Racing is running like a well-oiled machine with Kyle as the new boss and Elliott back in the driving seat, eager to prove to the world that his life-altering crash hasn't left him mentally and physically broken.
So, Kyle and Elliott are on the road to a great life, until another incident on the race track brings back traumatic memories for the pair. This latest setback reignites Elliott's insecurities and combined with damaging obstacles we're left asking whether Elliott's latest accident and a bunch of hotheadedness will keep our racing superstar from earning that coveted pole position?
The continuation of Elliott and Kyle's commitment story. Read about these sexy guys and learn whether they can face their demons, and the public, while taking another lap on the race track of life.
Excerpt
Franco then takes over speaking at a pace in his mother tongue with much frantic gesticulating of hands. Their voices crescendo to a high whine, and I can't stand this tension any longer. Despite my best efforts, I have to peek at Kyle. I know what's coming, but even in the circumstances, the pull of our shared humor is overpowering.
He's been waiting for the exact same thing, and as soon as I dare to sneak a glance in his direction, his eyes swivel in their sockets to meet mine without his head moving. It's almost impossible not to snicker
like two schoolboys, as inappropriate laughter surges from my chest. I manage to catch it in the back of my throat, faking a cough. Kyle rolls his eyes, which twinkle with mischief, while Chase barely notices, so engrossed is he in the fiasco playing out in front of us.
I know it's wrong. I know this is a serious situation, and I know it's my son who we are trying to get out of the shit, but sometimes, really?
The best part about having Kyle with me is that together we can work through anything. And that includes lightening the shitty mood that could descend on us with all these heightened emotions at play.
I have half a mind to tell them to just take the cash and let him out. Let's break free from this claustrophobia and game playing. But the other, more sensible half holds tight until we have no other option.
I nudge Chase. "Do you think it would help if you sign a statement?"
He shrugs. "I'd rather not have a record of this mess. I hope you're happy."
"Huh? That I'm happy? What have I done?"
"You starting this whole company without a clue what you're doing. Incidents like this were bound to happen. It's OK when you keep them to yourself, but when you start dragging others into it..."
I'm about to reply, but the arguing, which has reached shouting level,ceases, and Franco turns to us. "Axel will be released with immediate effect." He shoots a serious glare at the constable.
"We are sorry for any miscommunication."
I shoot Chase one final, questioning look before standing and following the rest of the troop back to sit down in that oppressive waiting room again.
"How did you manage it?"
"I threatened to expose him to his wife for an affair he is having."
"Oh?" Kyle looks at me at exactly the same time I widen my eyes at him.
"It was a lucky guess." Franco's smile is wry .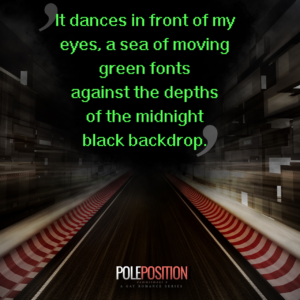 Meet the Author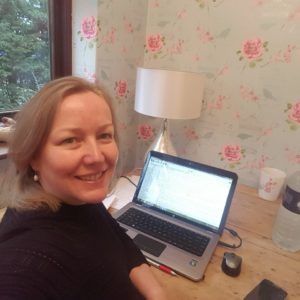 Ooh, where to start? I used to work in a proper job that was KILLING me -- slowly! I packed it all in and retrained as a massage therapist and reflexologist which meant I had downtime to fill and I knew just the thing.
So, now I spend more hours than I work in my office conjuring up all manner of sex scenes and scrapes. I say I'm so happy because I have whichever imaginary friends with me, doing exactly what I like, when I want. Who could ask for more? Hah!
By the way, now I have NO downtime.
Please follow me, I'm on Facebook and Twitter Twatter and Instagram and I have my own website, www.KarenBotha.com. It would be great to get some interaction from you guys. Much as I love my imaginary friends, it's great to speak to real people too.
Giveaway