Title: Ignition
Series: Commitment #4
Author: Karen Botha
Publisher: Self-Published
Release Date: 24th Sept
Heat Level: 4 - Lots of Sex
Pairing: Male/Male
Length: +-240
Genre: MM Romance
Synopsis
Is this the beginning of the end?
With the biggest court case the racing world has ever seen coming to an end Elliott and Kyle can start rebuilding their lives.
Kyle stood by his new husband in sickness and in health, for better, for worse and did not expect to get left behind as Elliott buys a struggling racing team and devotes all his time and attention to turning it into a success. Their marriage is put to the test as the two men both live and work away from each other, causing tensions to rise and tempers to flare.
Will absence make the heart grow fonder or is this a case of out of sight, out of mind? Join Kyle and Elliott for their newest adventures in racing, trust, and passion.
Excerpt
But then the window frame rattles and my heart explodes, piercing the expanding bubble that has contained my tears. The noise of Kyle's engine doesn't disappear into the distance straight away; instead, it reverberates through the room for longer than it should. I still have time to dash to the door and call him back. I implore myself, but I'm rooted to the spot, too fragile to risk further shattering my heart.
It's only when the roar of the engine begins to fade that I crumple in a ball. I draw my knees up to my chin, struggling to dull the searing agony in my chest as the unhappiness, which has been building over the last few months, finally spills free. I give way as the barriers I protected myself with before Kyle and I met won't rebuild fast enough. My flimsy protection comes crashing down, and I howl in a voice that is not mine because he took me at my word and left when all I wanted was for him to tell me I was wrong and hold me.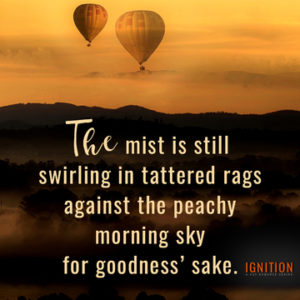 Meet the Author
Ooh, where to start? I used to work in a proper job that was KILLING me -- slowly! I packed it all in and retrained as a massage therapist and reflexologist which meant I had downtime to fill and I knew just the thing.
So, now I spend more hours than I work in my office conjuring up all manner of sex scenes and scrapes. I say I'm so happy because I have whichever imaginary friends with me, doing exactly what I like, when I want. Who could ask for more? Hah!
By the way, now I have NO downtime.
Please follow me, I'm on Facebook and Twitter Twatter and Instagram and I have my own
website, www.KarenBotha.com. It would be great to get some interaction from you guys. Much as I love my imaginary friends, it's great to speak to real people too.
Giveaway